Spudnik has your back this holiday season with 10 fabulous gift ideas that are sure to check at least one, two, maybe even three individuals off your wanna-tell-em-I-love-em list. Each item is made with love by a member of Spudnik Press or printed here at our studio. Thanks for shopping local and supporting your neighborhood artists and artisans. Here we go:
Inspired by White Pines Forest State Park in Ogle County, Illinois, the White Pines Greeting Card features the southern-most stand of native white pines towering up to an impressive 90 feet tall. Fill the card with your sentiments and send off with USPS. What a special occasion and a surprise treat to receive a literal work of art via snail mail.
---
This series of skyline is "painted" completely with pigmented cotton pulp on top of a base sheet made from abaca and may be perfect for that person in your life with deep Chicago pride. The process used to create this one-of-a-kind work of art references the blood, sweat, and tears that built the city itself.
24″ x 36″
---
3) Ten x Ten 2017 | $20
Published by Spudnik Press Cooperative
For the uber-contemporary loved one with eclectic tastes. The fifth and most conceptually broad iteration of Ten x Ten, 'Ten x Ten 2017: Dual Practices' brought together 10 notable Chicago artists who have robust practices in both visual art and music. The cassette features sonic works by each Ten x Ten artist pairing as well as a fold out booklet with their coinciding prints and descriptions of their works. This cassette/art combo is an engaging work of art & music, as well as a keepsake.
---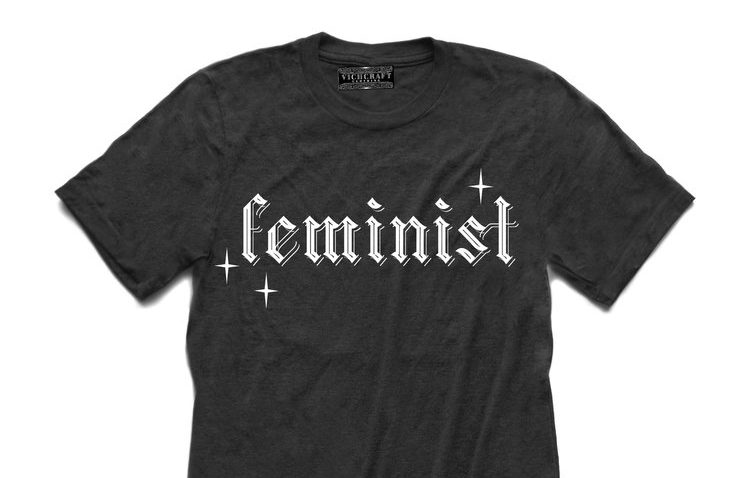 We don't have to tell you who this shirt is for – they probably popped in your mind immediately. We will tell you that it's a high quality soft style tee by Bella + Canvas. Unisex sizing.
Do good bonus!! Ten dollars for each shirt sold will go to Chicago Women's Health Center, an organization that facilitates the empowerment of women and trans individuals by providing sliding scale access to health care and health education in a respectful environment.
---
The crowned fowl of Andrew Ghrist are a regal, yet humble variety. The qualities of these creatures are the very reason Spudnik collaborated with Andrew to develop an iconic mascot for our press and 10 year anniversary. Steadfastly perched on a pilot press, this enamel pin speaks to printers and lovers of print with respect to the tradition and process we hold so dear. Plus, pins are cool. Who doesn't love pins?
---
This screen printed work reflects a contemporary pop style and a coming together of hands. Filled and outlined, it could be a union of our vibrant inner passion and the structure of our interaction. Or it could be a beautiful modern expression, period. This three color print (including metallic gold – oh yes!) is a sure win for the poster collector in your life. Frame not included.
---
7) Print of the Month Club | $25 each; $299 Annual Subscription
Published by Spudnik Press Cooperative
Each month, we release a new letterpress print on archival 100% cotton paper designed by a member of Spudnik Press Cooperative. Each print fits into an affordable 8"x10" frame. Grab the full portfolio so you can keep you favorites plus have gifts for all your friends. The full portfolio even includes two matching coasters for each artwork! Or buy individual prints a la carte.
---
This limited edition screen print featuring Chance the Rapper is a must have for any screen print lover or poster collector – especially if they rep Chicago. If you are reading this, you probably know one. WalkerTKL is on a steady path upwards, so this gift/investment may very well keep on giving.
---
For your printmaking loved ones, studio space and time can be the biggest challenges when it comes to producing work. For your friends who like to try new things, different activities and experiences can challenging to come across if you don't know where to look.  For you, because you used to print, got busy and want to get back into it. This combined one-year Studio Membership with three Open Studio coupons (covering both base and material fees) jumpstarts presence and creativity.
---
How absolutely exquisite and a total steal for art and animal lovers alike!
This original etching is inspired by da Vinci's "Lady with an Ermine." All imagery is rendered by hand, incorporating traditional intaglio techniques of hard-ground and soft-ground etching, aquatint, drypoint, and lots of scraping and burnishing. Printed in oil-based etching inks on ivory Fabriano Rosaspina paper, this work was hand-pulled from a single copper plate using a Conrad etching press.
---