For the first time in "Hashbrown history," we are moving the party into our home kitchens with an exciting virtual event and a commemorative cookbook!
Please join us as we continue to celebrate our tradition of enjoying food while raising funds for arts education and accessible printmaking.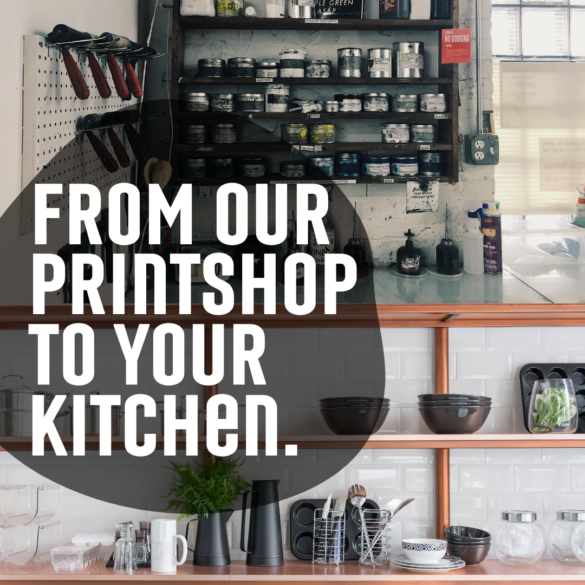 Spudnik's Virtual Cooking Show features:
Main dish by the Bumbu Roux team
Appetizer by Alex Gilbert of CHIRP Radio
Dessert by pastry chef Dutes Miller
History of Chili by Patti Swanson of Chicago for Chicagoans
Mini Beer Tour by Adam Schulte, Certified Cicerone® with Whiner Beer
Live Q&As and engagements with all featured chefs and presenters
Surprise staff segments
and more!
Cookbook features:
Design by Andrew Mariscal
Vegetarian & meat chili recipes from past chefs
Selection of appetizers, sides, and dessert recipes
Photos & posters from a decade of Hashbrown events
and more!
---
Join The Hashbrown Re-Hash:
$85 per household ($75 for Artists & Students)
Admission to The Hashbrown Re-Hash: Spudnik's Virtual Cooking Show
The Hashbrown Re-Hash Cookbook
Tote bag designed by Lisa Armstrong
Priority shipping for cookbook and tote bag
One raffle ticket
Other options:
Virtual event only: $45 per household ($35 for Artists & Students)
Cookbook only: $38 each, includes media mail shipping
Tote bag: $20 each, includes ground shipping
Raffle ticket: $10 each (available worldwide)

P

riority shipping upgrade for cookbook: $7
All of us at Spudnik Press miss seeing all the people who continuously made our Hashbrown events so memorable, year after year. We are looking forward to seeing all of your faces on the other side of this pandemic. Your continued support for this Virtual Event & Cookbook Launch will significantly contribute to the success of our ongoing and upcoming programs, while we also ensure that our studio is as safe and welcoming as it has always been to everyone.
---
This event is for everyone! ASR closed captions will be available. If you require another access service to fully participate or have any questions about accessibility, please contact Angee Lennard at angee@spudnikpress.org. To ensure the best experience, please try to contact us at your soonest convenience.
"The Hashbrown: Re-Hash" graphic design by Riley Brady.